Made with high grade quality, technically advanced Superb Solar PCU is an innovative solar inverter that gives you the joy of uninterrupted power supply. It's is packed with exciting features like LCD Screen, Advanced DSP Controller and more.
Backed by Smarten's impeccable solar panels, the Superb PCU is 30% more efficient than usual PCUs. It comes with 4 levels of battery's depth of discharge options for your different power requirements. With low voltages charging, 10 ms changeover time and triple protection, it completely cancels the need to maintain separate power back up system for powering equipment.
Available Range: 1100VA/12V to 15KVA/240V
Salient Features of Superb Series:
Wide input range of PV voltage.
Inbuilt strong and advanced MPPT based Solar Charge Controller.
Graphical display for easy user interface.
Pure sine wave output supply.
30% extra efficient.
Inbuilt independent battery charger to recover any deep discharged battery.
Keypad interface for manual settings like grid charging enable/disable, selection battery, depth of discharging etc.
Pure Sine Wave output supply.
Smart battery charging up to 90V mains input voltage.
Changeover time less than 10 milliseconds.
Compatible with all type of batteries (LA/TUB/SMF).
Comprehensive protections against short-circuit, overload, wiring fault, high input voltage, reverse connections, over temperature etc.
Reverse PV & High PV protected.
100% solar priority and smart sharing property with solar & grid.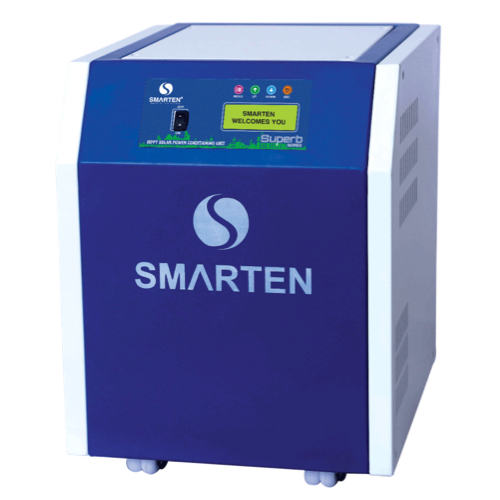 Solar PCU SUPERB 7.5KVA/96V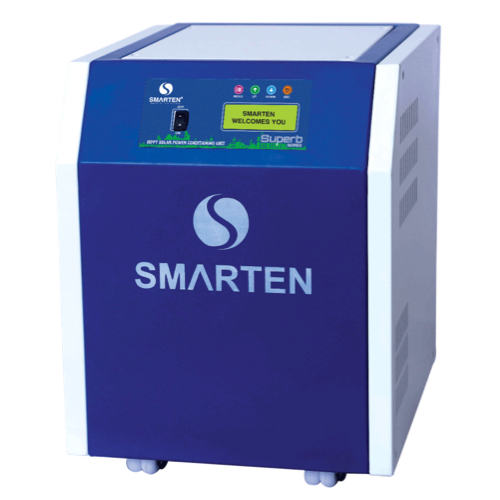 Solar PCU SUPERB 5.2KVA/48V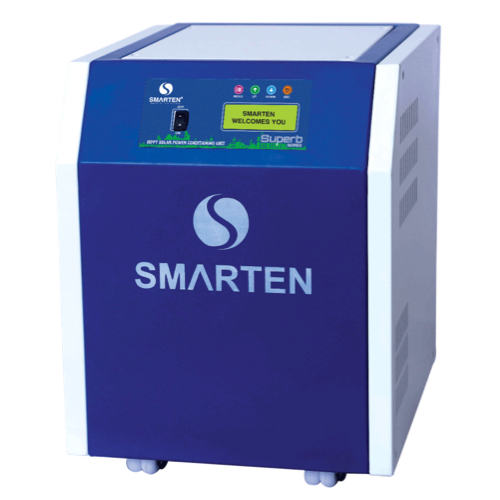 Solar PCU SUPERB 4KVA/48V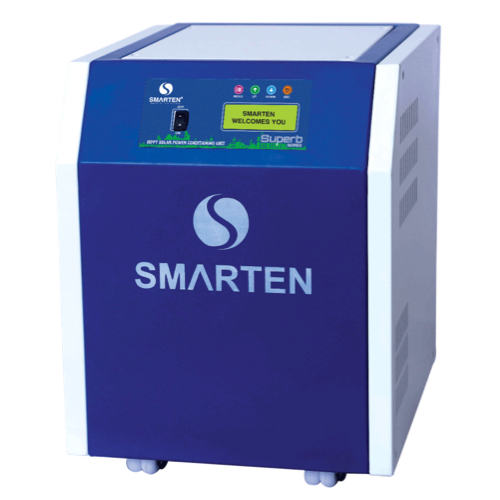 Solar PCU SUPERB 6KVA/72V
Solar PCU SUPERB 2500VA/24V
Solar PCU SUPERB 1100VA/12V
Solar PCU SUPERB 1100VA/12V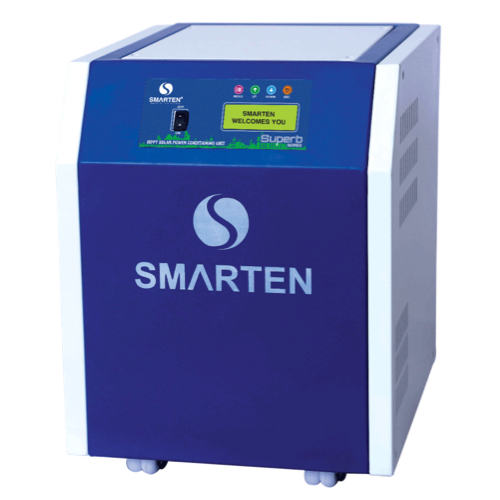 Solar PCU SUPERB 15KVA/180V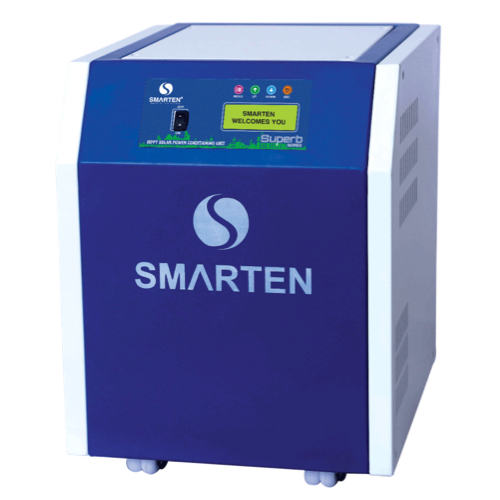 Solar PCU SUPERB 10KVA/120V