Prime + (MPPT Based Solar Charge Controller)
MPPT based Charge Controller
Available Series: 12V/50Amp. To 120V/50Amp.
A device to convert your simple Inverter into Solar Inverter using advance MPPT technology.
30 % more efficient.
Wall mounting option.
Can connect 24V panel on single battery
DOD, can set four battery discharge levels. (20%, 30%, 40%, 50%)
Grid control for saving the electricity bill and optimizing the use of ecofriendly solar energy.
A user friendly LCD that displays important information like battery Charging Status, Charging Source, Total units savings etc.
Convert your simple Inverter into Solar Inverter.
World class MCB ensures your UPS and connected loads stay protected from short circuits.
Smart auto detect battery function.
Complete Protection, Reverse PV, Battery Deep Discharge, battery over charging and High Temp.
Solar Charge Controller Prime + 12/24V-50A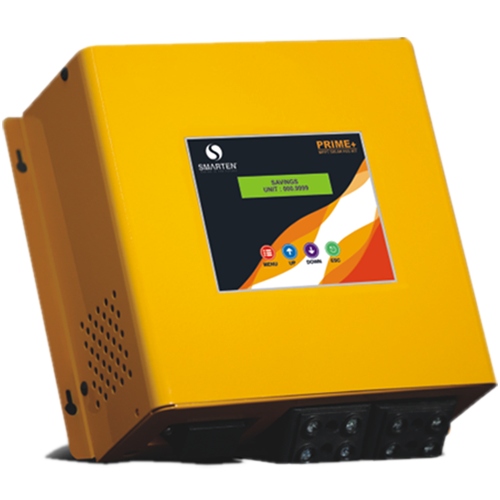 Solar Charge Controller Prime + 12/24V-50A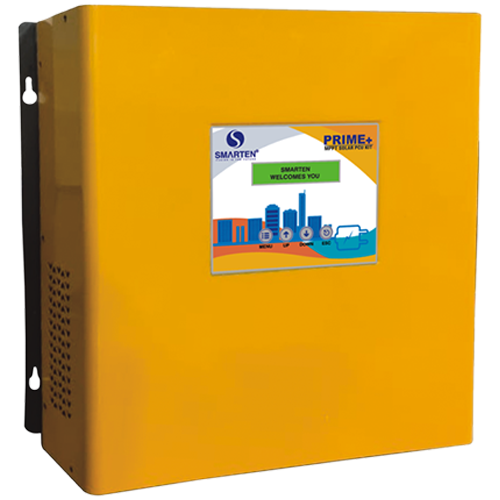 Solar Charge Controller Prime + 24/48V-50A
Solar Charge Controller Prime + 24/48V-50A