SMF (Sealed Maintenance Free) battery
Maintenance-free completely sealed batteries in which there's no need to add water so
these batteries are Eco – friendly.  These are leak-proofed and does not damage the flooring by leakage of battery acid or water. The electrolyte utilized is a part of the type of gel that fills in the plates. Emits no gas or fumes so it can be placed near to the UPS or any other electronic system, which saves the transmission loss and will lower the cost of wires from UPS to Batteries.
Available Range: Smarten SP SP12V 7.2Ah-200Ah
Salient Features of SMF battery:-
High purity Material ensuring low self- discharge
Solar application Compatible
Completely leak proof
High Impact ABS casing
SMF Battery with deep discharge features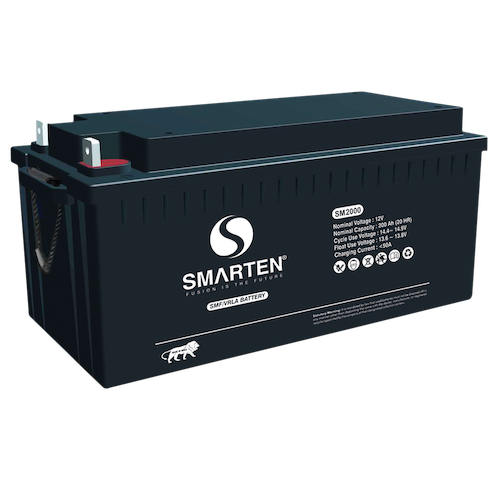 Smarten SP SP12V 7.2Ah-200Ah