About Smarten
Smarten Power Systems Pvt. Ltd. is a Solar Product Manufacturing Company that was established in 2014 with a mission to provide the best solution to the need of power/solar that can drive our present towards a sustainable future.
Smarten Power Systems is more than just an inverter manufacturing company. Since its inception in 2014, Smarten has been defined by the vision of its founders: to put the company at the forefront of the evolution to a renewable energy future. This vision is enshrined in the company's brand statement; Fusion is the Future, which is a salute to the nuclear fusion reactions in the Sun, which are the ultimate source of all power on the Earth.
Beginning with a series of Home UPS, Smarten has developed a range of unique Power Backup Solutions and Solar Products, which differentiate it from the Industry. The diverse product range includes Home UPS (Inverters), Solar Power Conditioning Units (Hybrid Inverters), Solar Charge Controllers, Solar Panels, Batteries and other power back-up applications in residential, industrial & solar segments.
Smarten's products are designed and manufactured in-house to exacting standards and best-practice processes and are backed up in the field by unmatched reliability and the company's renowned service support. Due to a clear focus on quality throughout the organization's operations, Smarten has rapidly established a footprint across India as well as further afield in more than 25 countries of Middle East, Africa & Asia region.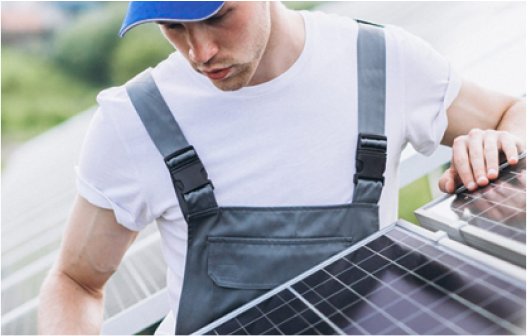 What do we do
Smarten believes in empowering every home & commercial space with its world class product range of Solar Inverters, Batteries, Solar Panels & much more. "Evolution of Renewable Energy" is the only motto and to achieve the desired goal, Smarten is rigorously working on its designs, R&D & manufacturing capacity. We believe that "Fusion is the Future", with such advancements in technology the time is to enrich mother earth through the ultimate source of all power, the Sun.
Executive Team of Smarten
Our visionary team of 4 highly qualified and experienced dignitaries in the power sector have in-depth knowledge of market requirements across the world. Whether it is in developing residential back-up solutions that meet the input sag and battery deep-discharge conditions that are prevalent in our target markets, or predicting the need for products that can harness solar energy and being among the first to bring the appropriate products into the market. Let's Meet: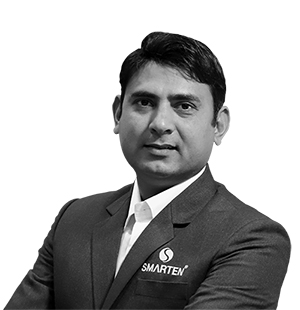 Arun Bhardwaj
Director & Chief Executive Officer
Head – Export and Finance
Mr. Bhardwaj stands as backbone for international relations and sales for Smarten. His extensive experience in the development of business in new and emerging markets has taken Smarten to globe now with a large sales number. He has been an International Techno-commercial professional since 2002, with responsibility for the establishment and growth of business in more than 18 countries across the globe.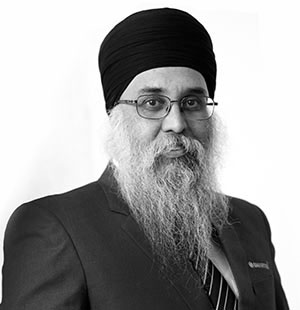 Tirath Khaira
Director
Head – Planning, Operations and Quality
As always said, experience of different fields comes together to bring extraordinary success & same happened with Smarten under Mentorship of Mr. Khaira. He has been a power electronics professional since 1989 and worked with numerous A-list multinationals. His experience comes from different countries of the world. He held responsible for the establishment of Delta's India R&D Centre in Gurgaon and also served Deeya (later Imergy) as Director of Engineering.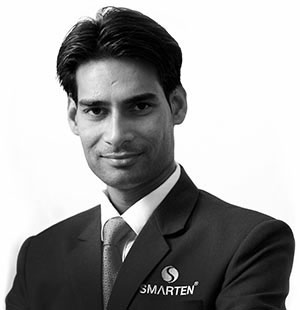 Rajnish Sharma
Director
Head - Domestic Sales & PPC
A man from living ordinary life to build extraordinary products for mass with right set of direction is what Mr. Sharma is. In Smarten he is Responsible for planning and implementing sales, marketing and product development programs for a Pan-India customer base. Mr. Sharma has built up extensive experience and expertise in Domestic Sales and Marketing as well as Product Development since he started his career in 2002. With his relationship, in today's time Smarten has widespread the network that covers almost every state in the country.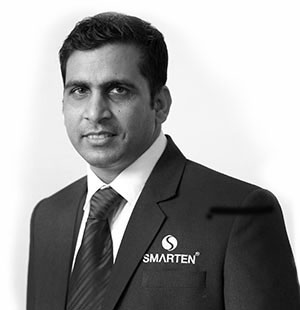 Ravi Dutt
Director
Head – R&D and Purchase
With practice of extensive research & sharp guts of development, Mr. Dutt has been a power electronics R&D professional since 2000. At Smarten he heads R&D setup and is responsible to provide consumers' world class researched product. He started his career in a major world-class PCB design and manufacturing house and went on to take on significant roles in same industry. He held responsible for setting up the research team and his experience includes stints at various overseas R&D centers.
Our Journey