Smarten KRANTI PV Changer
Can use solar pump panels to run house load.
Can use same unit from 12V PCU to 120V PCU.
Avoid the hassle of frequently charging the panel connections.
Selectable rotary switch to change Pump to PCU-PCU to Pump.
Diagram and panels connection method depend on existing pump panel connections.
This is only a panel voltage change over not to run AC load directly. This will give only DC voltage to PCU as per required.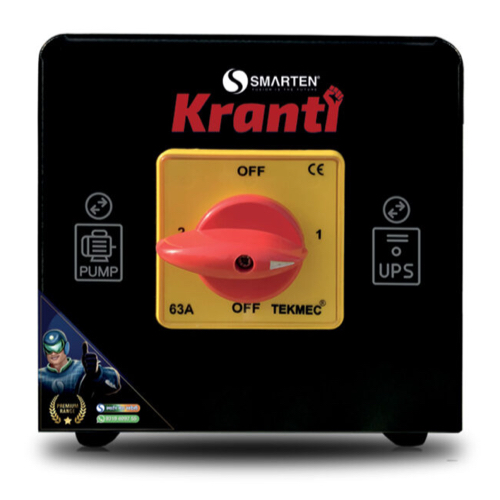 Smarten KRANTI PV Changer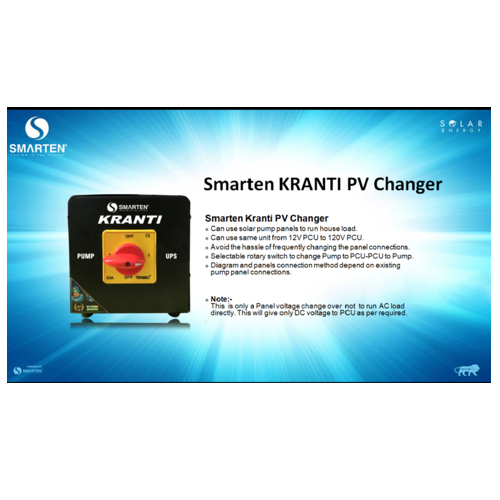 Smarten KRANTI PV Changer