First time in India Smarten Launched SHINE Solar Power Conditioning Unit Series. Shine is a revolutionary product with smart keypad for our power solutions. Shine is based on the latest & advanced PWM Charge Controller based technology. Its user friendly interface makes it ideal for Home appliances. In Shine, we have used advanced key pad solution for customer, its help the user to set PCU with customized settings as per the requirement. And also the customer can select the battery discharge level and solar utilization % which will use the maximum solar power, other setting like grid charging enable – disable, selection battery charging voltage etc.
Available Range: 700VA/12V to 10KVA/120V.
Salient Features:
Keypad interface for manual settings like grid charging enable – disable, selection battery, depth of discharging etc.
Inbuilt strong and advanced PWM based Solar Charge Controller.
100% solar priority and smart sharing property with solar & grid.
Wide Input PV range in all models.
Compatible with all type of solar panels.
Pure sine wave output supply.
Advanced DSP control technology.
Graphical display for easy user interface.
Smart battery charging up to 90V mains input voltage.
Inbuilt independent battery charger to recover deep discharged battery.
Allows user to bypass the mains supply without connecting batteries.
Compatible with all type of batteries (LA/TUB/SMF).
Changeover time less than 10 milliseconds.
Smart UPS/WUPS switch selection.
Comprehensive protections against short-circuit, overload, wiring fault, high input voltage, reverse connections, temperature etc.
Reverse PV & High PV protected.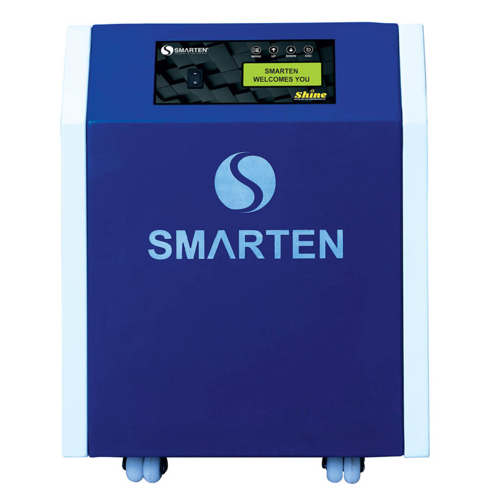 Solar PCU SHINE 7.5KVA/96V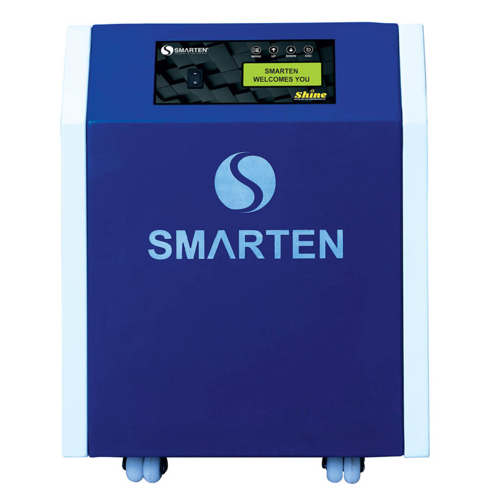 Solar PCU SHINE 5.2KVA/48V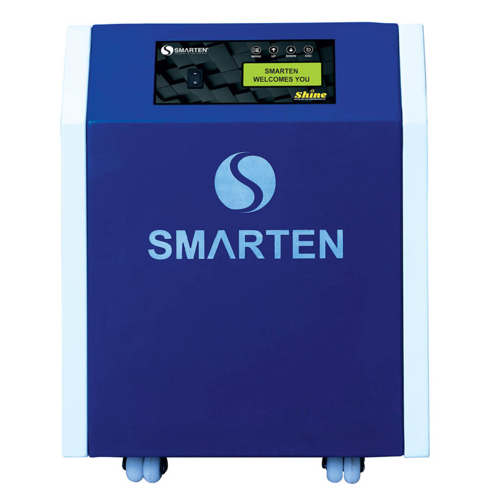 Solar PCU SHINE 4KVA/48V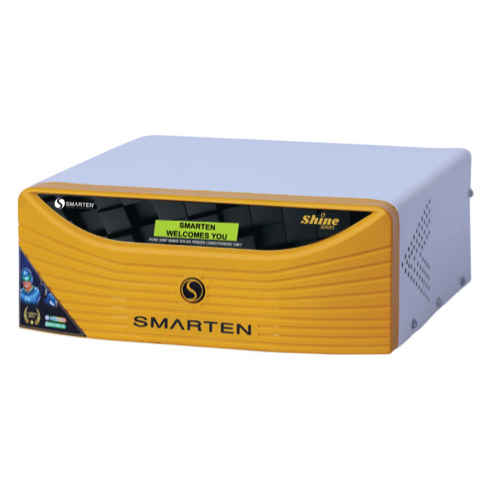 Solar PCU SHINE 1000VA/12V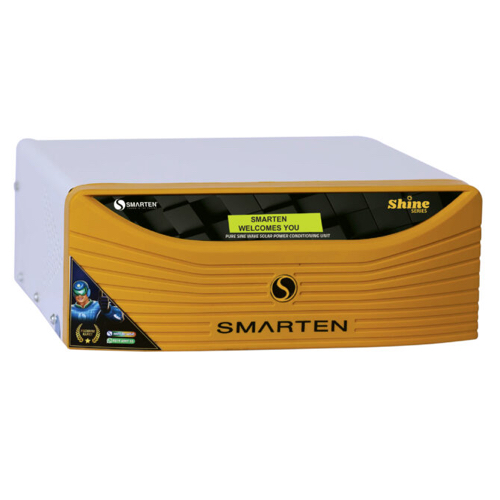 Solar PCU SHINE 1000VA/12V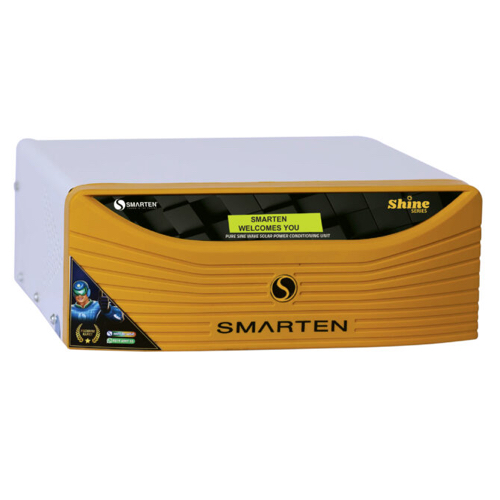 Solar PCU SHINE 1250VA/12V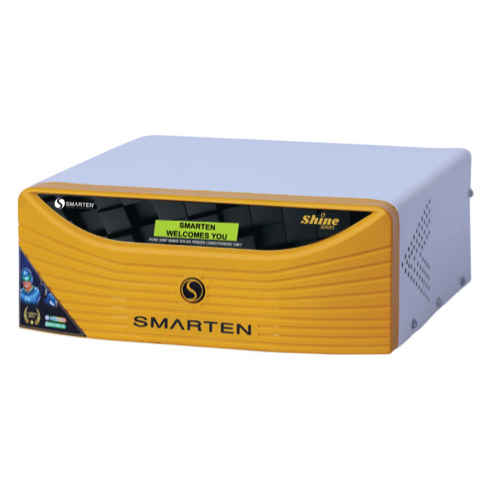 Solar PCU SHINE 1250VA/12V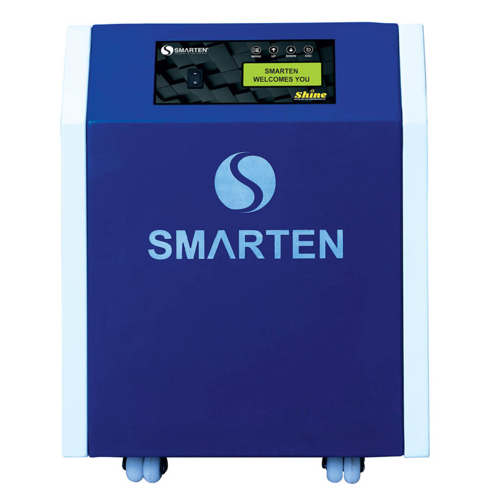 Solar PCU SHINE 10KVA/120V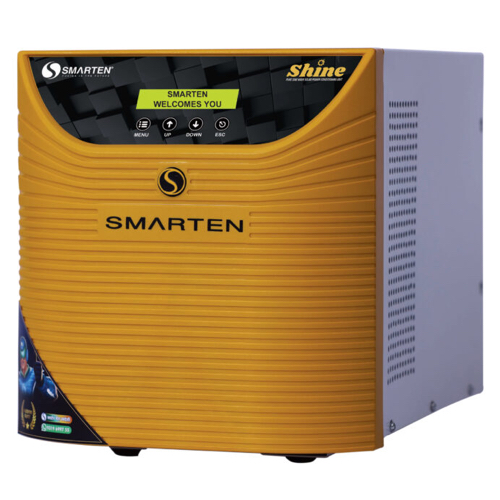 Solar PCU SHINE 2000VA/24V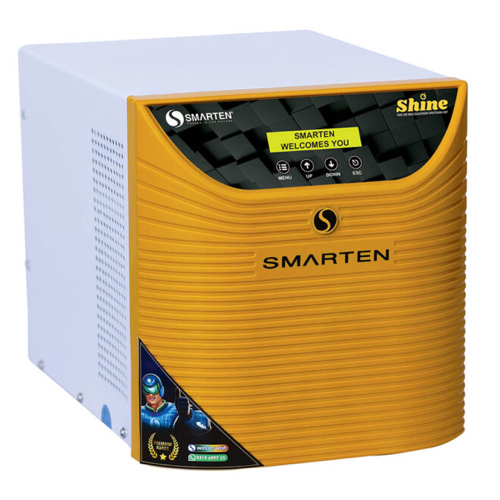 Solar PCU SHINE 2000VA/24V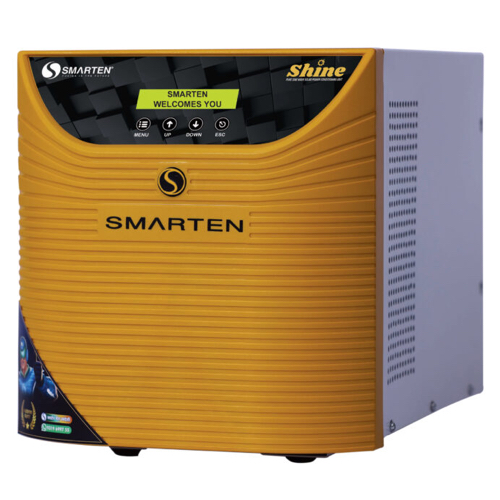 Solar PCU SHINE 2500VA/24V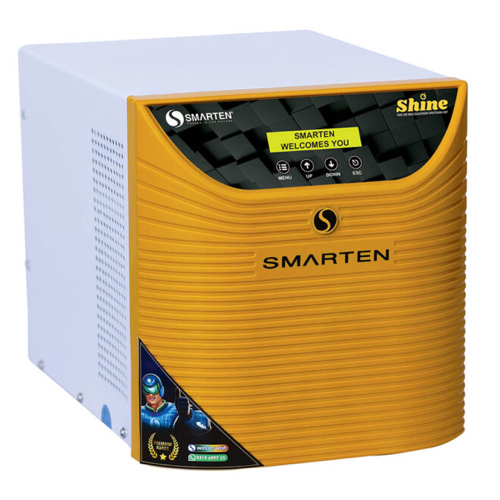 Solar PCU SHINE 2500VA/24V