When Performance comes with style!
Smarten launched NOVA series of pure sine wave Home UPS with unique features and premium design. Along with all features of BRAVO series our NOVA series has excellent design and reliability which makes it ideal for your Home.
First time in India Smarten Launched Home Ups Series with User Friendly LCD Display which is easy to understand. You can see the all messages like battery status, Load %, Battery charging status, Overload, Short Circuit, Mains Voltage, Mains Low and High Voltage Protection.
Available Series: 700VA/12V to 10KVA/120V.
Features of NOVA series are as follows:
Pure Sine Wave output supply.
Advanced DSP control technology.
Operating input AC voltage 90V-290V.
Smart charging feature during very low input mains voltage (90V).
Independent charger for the recovery of any deep discharged battery.
Highly reliable NOVA inverters can run heavy loads like Submersible, Photocopiers, Refrigerator, Washing machine, etc. depending on their capacity.
Pure Sine Wave operation for sensitive appliances and noiseless working.
Comprehensive protection against short-circuit, reverse connections, battery over-charge & deep-discharge etc.
Graphical display for easy user interface.
Upgradeable to Solar PCU.
Smart UPS/WUPS switch selection.
Nova 900 VA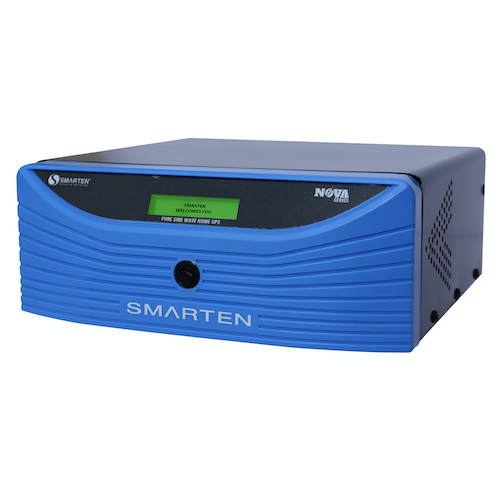 Nova 700 VA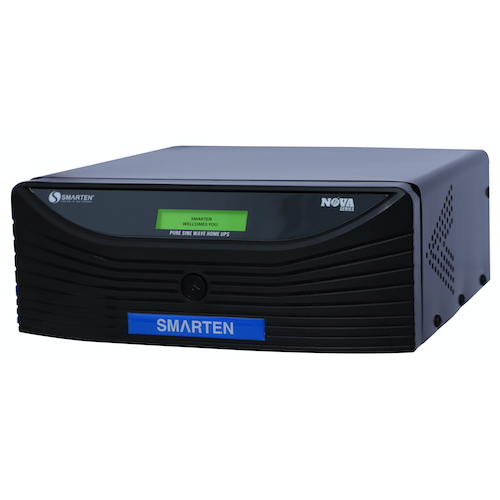 Nova 1100 VA